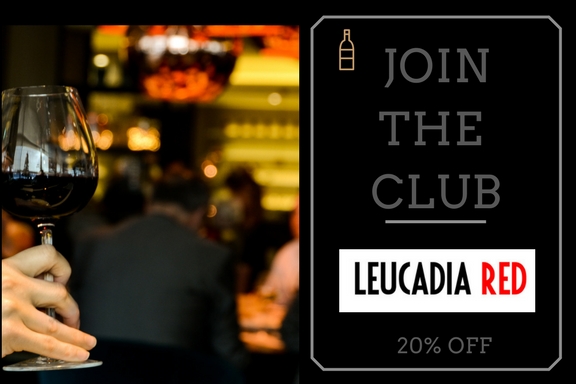 Join the Leucadia Red Wine Club now and save 20% on all wine purchases for the year!
You will receive 3 bottles of Leucadia Red wine at discount prices 4 times a year, for a total of 12 wines in one year. Choose between two clubs:  REDS ONLY and REDS AND WHITES.  
Wine is shipped at the beginning of these months:
~ December
~ February
~ May
~ September
— Wine Club Membership Benefits —
Special invitations and admissions to member events.
Member access to destinations.
20% off all wine purchases at www.leucadiared.com for the year.
Member referral incentives.
SIGN UP USING THE FORM BELOW:
Approx $61.35 per quarter + shipping
Save 20% off retail!
Only $64.08 per shipment
Save 20% off retail prices!  Your card will only be charged on the months above, for as long as you are a wine club member.  Shipment price is approximate and reflect average prices.  Prices per month will vary depending on actual wines sent that month.
SIGN UP USING THE FORM BELOW: