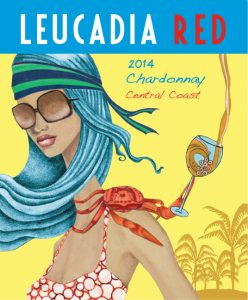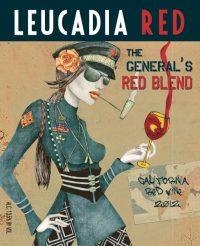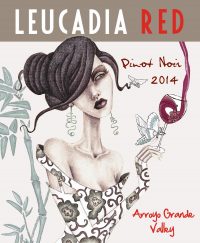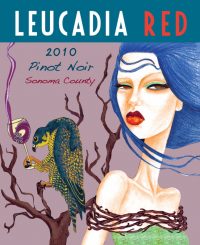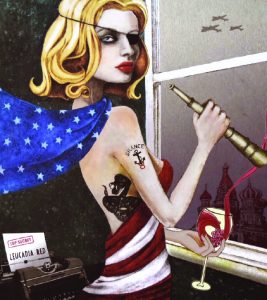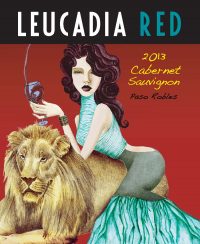 It's not hard to see that Jami Goddess, the talent behind the Leucadia Red Collection wine labels, owns a rebellious, restless soul.
It is the meditative quality of drawing – the redundant movements and sounds of pencil scratching on paper – that centers Jami and makes her feel whole. Her illustrations have been described as surreal and dark.
With a touch of macabre sarcasm, she illustrates sensual women displaying an implicit, haunting emotion.  These female figures are shown overcoming adversity through spiritual growth.
These lovely Leucadia Red ladies are usually paired with an animal. On the back label, wine lovers can explore the meaning of that animal's symbolism, and enjoy a note of positive inspiration.
Jami says she creates art because it feels good – she feels she is exactly where she's supposed to be whenever she is drawing.

Describing her own style, she shares:
                "My art work depicts the inverse relationship of my desires and dreams with my restless nature and wickedness."
See more of Jami's artistic talent here.